Scleral Lenses for Dry Eye Syndrome
Scleral contact lenses are rigid gas permeable lenses with an extra-wide diameter. In contrast to standard contacts that fit snug to your eye, scleral lenses vault over the entire cornea, leaving a gap between the lens and the corneal surface before coming to rest on the whites of your eye (your sclera). This unique design has taken scleral lenses to the top of the charts for ultimate wearing comfort, sharp vision, and healthy eyes.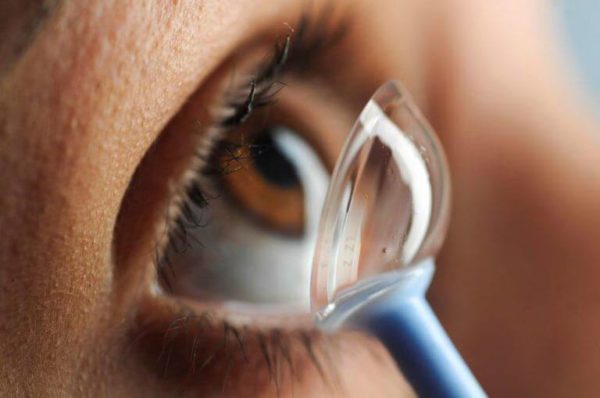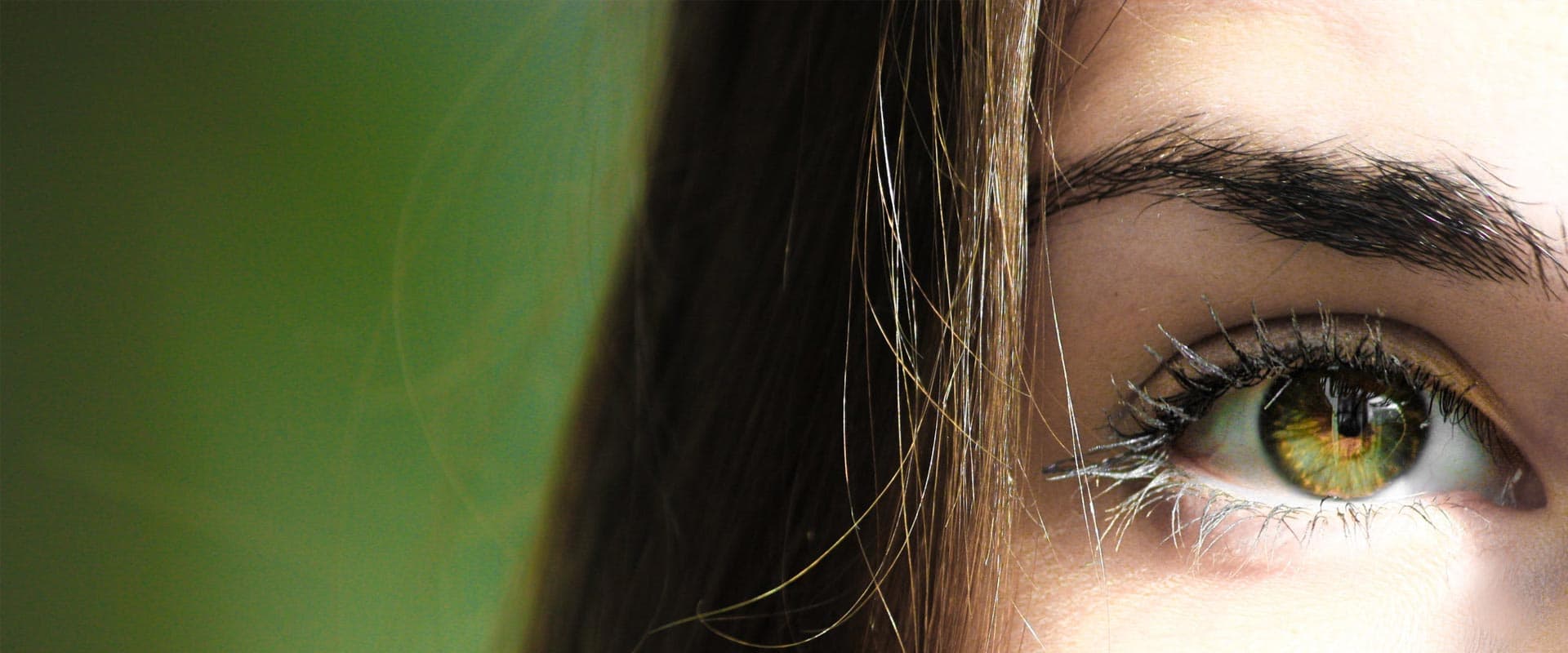 AT SUNRIDGE OPTOMETRY (inside Lenscrafters at Sunridge Mall), WE SPECIALIZE IN FITTING SCLERAL LENSES.
They provide excellent, effective vision correction for many hard-to-fit eye conditions, such as keratoconus and irregular corneas. We also recommend scleral lenses for astigmatism, when other types of contacts don't work well. Here's a review of different features scleral contact lenses have to offer:
Scleral lenses are custom-fit, which requires more professional training for your eye doctor and multiple visits to obtain the perfect fit. The fees for fitting sclerals and the cost of the lenses are higher than standard contacts, yet their life span and benefits are tremendous – so over the long run you receive top value for your investment
8 BENEFITS OF WEARING SCLERAL LENSES
1. CRISP VISION WITH KERATOCONUS : Keratoconus can cause severe vision loss and uncomfortable symptoms. Fortunately, scleral contact lenses provide advanced care for this corneal condition, resolving visual distortions and creating a smooth and comfortable wearing experience.
2. STABLE VISION: With scleral lenses, you'll experience consistently clear vision – even if you have an extremely irregular cornea. Their super-size diameter ensures that they stay centered and stable on your eye. This x-large size also prevents sclerals from popping out easily, even if you play sports or lead a very active lifestyle.
3. LONG LASTING LENSES : Constructed from high quality, durable materials, these rigid gas permeable contacts typically last for the long haul. Therefore, while the initial cost of scleral lenses may be higher than standard contacts, you'll benefit from maximum value for your money.
4. SAFE AND EASY-TO-USE : If you have poor vision or problems with manual dexterity, the large size and hard material of scleral lenses makes them much easier to insert and remove from your eye. These features also reduce the risk of accidentally injuring your cornea while you handle your lenses.
5. WEARING COMFORT FOR DRY EYES : As scleral lenses vault over your cornea, they create a pocket that fills with moisturizing tears. This wet, lubricating cushion leads to a very comfortable wearing experience, as well as healthier eyes. In addition, because sclerals don't touch your corneal surface, rubbing is minimized and your risk of corneal abrasions is drastically decreased.
6. WIDE VISUAL FIELD : The extra-wide optic zones of scleral contact lenses give wider, more precise peripheral vision. They also reduce sensitivity to glare and light.
7. SCLERAL LENSES FOR ASTIGMATISM : In addition to prescribing sclerals for keratoconus, we also recommend state-of-the-art scleral lenses for astigmatism, particularly for high astigmatism that other contacts can't correct comfortably.
8. COST-EFFECTIVE : Scleral lenses are custom-fit, which requires more professional training for your eye doctor and multiple visits to obtain the perfect fit. The fees for fitting sclerals and the cost of the lenses are higher than standard contacts, yet their life span and benefits are tremendous – so over the long run you receive top value for your investment
Scleral / Specialist Contact Lenses & Dry Eye Clinic:
Keratoconus

Corneal transplant patients

Corneal ecstasia

Post radial keratology or R-K surgery patients

Post LASIK patients

Corneal trauma patients and corneal scars Patients with high amounts of astigmatism Patients

with severe dry eyes