PRP Eye Drops for Dry Eyes
PRP stands for platelet rich plasma. These are both components in our blood.
PRP are eye biological eye drops that are made from your own blood. It does not contain any preservatives, stabilizers or additives that are often found in artificial lubrication drops.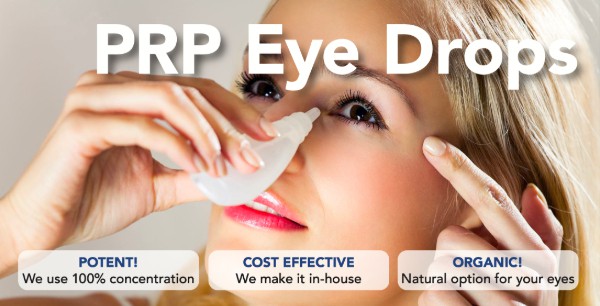 Research shows that platelets promote healing of damaged ocular surface tissue. They are rich in healing growth factors, cytokines, albumin and several natural vitamins. This leads to improvement in signs and symptoms of dry eye disease.
PRP eye drops not only act as a lubricant, but also supply several essential nutrients found in human tears to the ocular surface to help with the recovery of damaged corneal epithelium.
We are fortunate enough to have all the machinery necessary for the production of these drops at our clinic.
This means minimal wait time for you!
Preparation takes only 30 minutes or less.
We use 100% concentration. This is 2x stronger than what most other locations offer and is thus can be more effective. This may also lead to you being on the drop for less time.