How Modern Eye Exam Technology Can Benefit You
Our
optometrists at Sunridge
use the latest eye exam technology to a more complete
picture of your eye health and vision.
Prescription checks for all ages – even Babies at 6 months.
Early detection of diseases and eye disorders, essential for treatment
Prevent and treat vision loss from diseases such as glaucoma
Specialized innovations for children's eye exams at Sunridge.
FOUR BENEFITS OF DIGITAL RETINAL PHOTOGRAPHY
A detailed photograph of your retina is taken using an advanced digital imaging system.
Detect early signs of eye diseases such as macular degeneration, glaucoma, as well as general problems such as diabetes and high blood pressure.
Detailed images produced are like a blueprint of your eye. This tool allows your optometrist to provide the most suitable eye care possible.
Allows your eye doctor to keep detailed records of your eyes and detect any changes. This leads to better preventative measures against eye diseases and tailored treatment solutions.
You get your results in a blink of an eye. Your Sunridge eye doctor can show you images of your eye and discuss any findings immediately.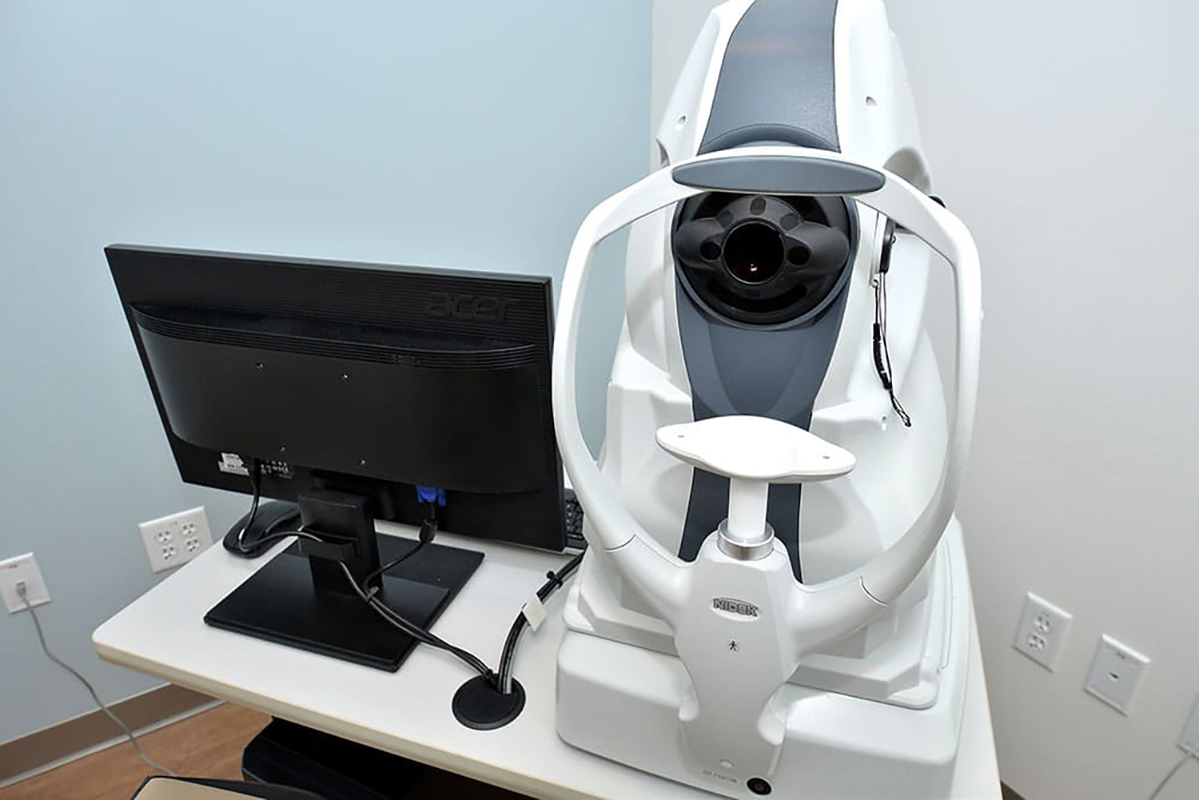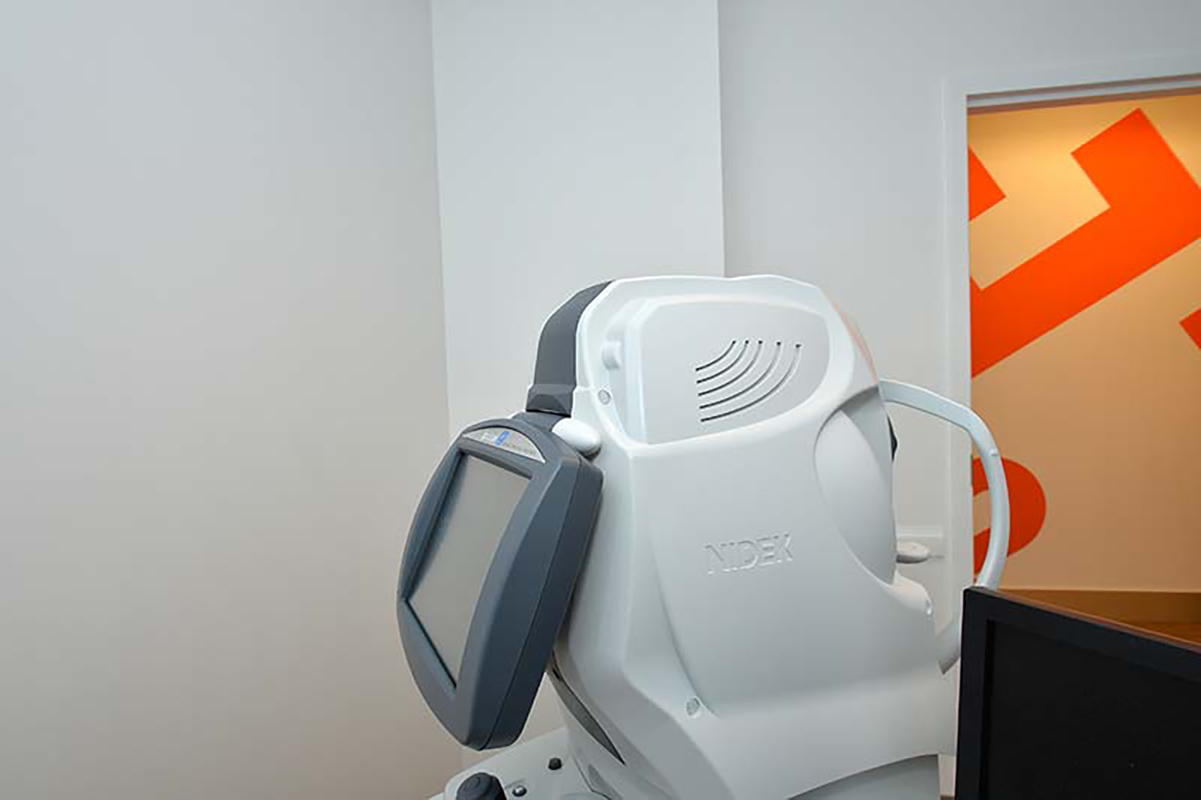 THREE BENEFITS OF OPTICAL COHERENCE TOMOGRAPHY (OCT)
Allows imaging and measurement of all retinal layers.
It's a non-invasive test using light waves.
Essential in the diagnosis of eye diseases such Glaucoma and Age-Related Macular Degeneration as well as Diabetes and optic nerve diseases.
Essential in monitoring vision eye diseases such as Glaucoma and Diabetic Retinopathy. Combined, these diseases caused millions of people to lose their vision.
Automated Perimetry Tests – A test where you stare straight at a light source and press a button when you see a flash. This test screens your central and peripheral vision and is used to screen for Glaucoma, stroke, brain tumors or other neurological defects.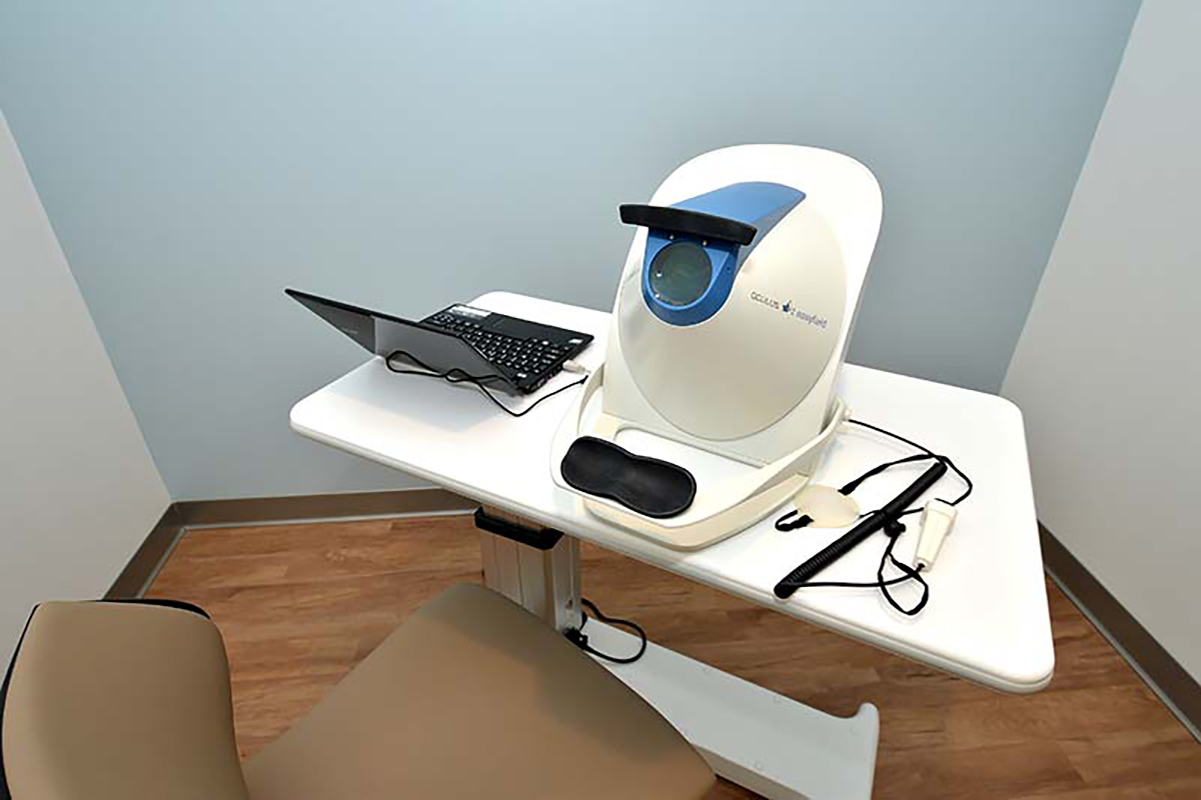 PEDIATRIC VISION PRESCRIPTION
One of our favourite areas of optometry here at Sunridge are kids pediatric eye exams. We have all the latest kid-friendly eye exam technology to ensure your child gets high-quality professional eye care from our expert optometrists.
A non-invasive test, we can screen your child's eyes from 3 feet away.
Can detect any issues in children starting at 6 months of age.
Our advanced pediatric vision screener allows us to easily manage your child's eye and look for any changes between eye exams.
Highly accurate readings and allows us to screen even the most difficult patients.
BENEFITS OF OUR PORTABLE KIDS OPHTHALMIC CAMERA
Portability for an on-the-go eye retinal photo examinations, ideal for kids.
High definition images of your eye in all lighting conditions.
Retinal imaging mode shoots detailed images allowing your Sunridge eye doctor to screen and document any abnormalities.
High definition images of your anterior eye enabling your Calgary Optometrist to screen and document any changes, such as to the lids and lashes that can be involved with dry eye syndrome.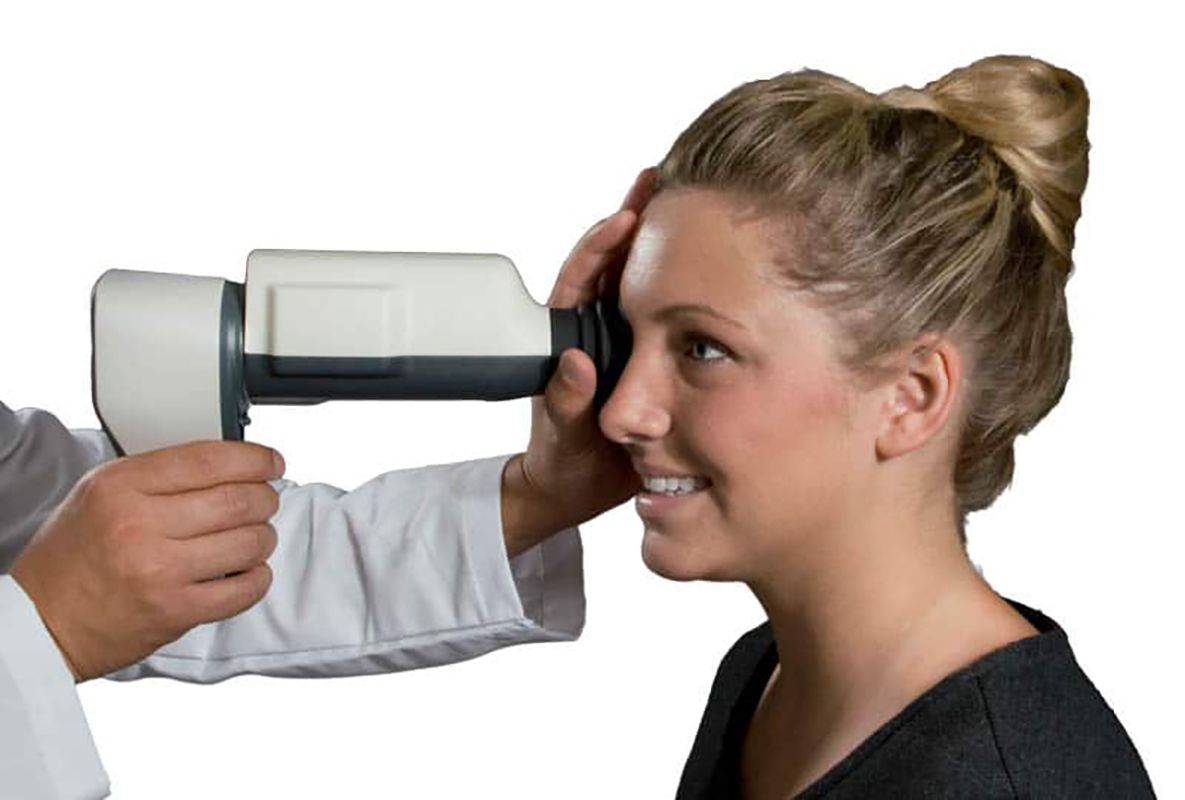 CURIOUS ABOUT OUR EYE EXAM TECHNOLOGY?